A multifunctional laboratory featuring the main products of Italian food and wine excellence (as Prosciutto di Parma, Parmigiano Reggiano etc.) combined with a specialized selection of some hand-picked delicacies of the French tradition (as Champagne, Foie Gras etc.). The Atelier is the perfect showcase for a broad selection of Pasta and many excellent brands of products 100% Made in Italy. While discovering our products you can observe in real time our Chef absorbed in the production of delicious goodies to take home or to eat on the spot.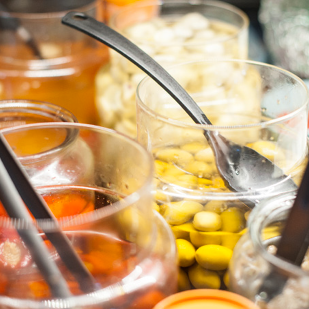 The concept is free-standing, the place is an unlimited world of solid identities creating harmonious connections between Italy and France. The Atelier is equipped to be a pole of an all embracing cultural and multisensory diffusion, combining the art of cooking and gastronomy, photography, painting, literature and music.
OUR products
price per 100 gr of product
PROSCIUTTO CRUDO DI PARMA
salame with black truffle
All our prices are net prices.
BURRATA WITH WHITE TRUFFLES
Parmigiano Reggiano 24 Months
Parmigiano Reggiano 30 Months
Pecorino Moliterno WITH BLACK TRUFFLES